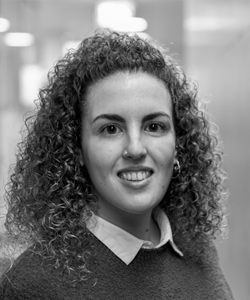 CO-CHAIR
Marina Ramírez Galera, MSc
Marina is a PhD fellow at the LEO Foundation Skin Immunology Research Center – University of Copenhagen, Denmark. With a background in Biotechnology (BSc), she completed her MSc in Immunology and Inflammation in 2019. In collaboration with LEO Pharma and the University of Copenhagen, she investigated the feasibility of cellular models to reproduce in bona fide atopic dermatitis inflammatory processes and immune responses to provide new approaches with clinical and translational properties.
As an early career researcher (ECR), Marina acknowledges the different challenges ERCs have to face while trying to carve a successful career path for themselves. To Marina, setting up ySSI with Iva is a great opportunity to create a platform for the exchange of scientific experiences among colleagues working in Scandinavia, to disseminate their science while promoting collaboration and, most importantly, to be part of a community where to motivate and support each other.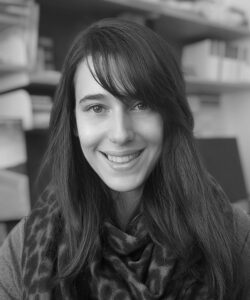 CO-CHAIR
Iva Filipovic, MSc, PhD
Iva is a Postdoctoral Fellow at the Center for Infectious Medicine, Karolinska Institute (Stockholm, Sweden). She completed her PhD in 2019 in reproductive immunology at the University of Cambridge (UK) before moving to Sweden where she has been investigating the roles of tissue-resident immune cells in liver.
Iva is also a chair of the Career Development Group at the Young European Federation of Immunological Societies (yEFIS). Through her involvement in yEFIS, Iva has recognised the opportunity to improve interaction between early career researchers (ECRs) working in immunology across five Nordic countries. By setting up ySSI with Marina, she aims to provide a platform that will give ECRs a structured way to transform challenges into actions, and help ECRs achieve synergies that will allow them to remain competitive in their countries and internationally.