Teaching PowerPoint Slide competition

---
The aim with this competition is to generate a bank of interesting and high quality teaching power point slides in immunology and related subjects, suitable for teaching at the PhD student level. The competition will be announced regularly with different themes. The SSI council decides the theme after suggestions from council members.
​Please download the template where you also find instructions
PowerPoint slide template
​
Winning Slides on T cells – development, activation or regulation
The winners of the 2014 teaching power point slide competition are presented below. . ​
​After individual scoring by council members we present this year's winners;
Angelika Schmidt was selected as winner and will receive 5000 NOK.
Raine Toivonen and Jose Pedro Lopes were selected as honourable mentions and will receive 2500 NOK each.
​The content of these teaching slides is solely the responsibility of the authors and not SSI. All contents should always be critically reviewed and updated by users.
​The winner of Teaching PowerPoint Slide Competition 2014:
Angelika Schmidt
​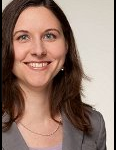 Angelika Schmidt is a Marie Curie Fellow Postdoc at Karolinska Institutet. Her research focus is centred on human regulatory T cells – how they differentiate and how they suppress signalling in conventional T cells. When she read this year´s topic on the SSI website, Angelika Schmidt was excited.
 – This is exactly my favourite theme! Regulatory T cells are my favourite cells and I have prepared countless slides on T cells in the last decade.
 Therefore, Angelika Schmidt thought this was a good chance to cherry-pick and polish some slides to share with others.
 – I hope that my slides can be useful for others, Angelika Schmidt concludes.
​The winning contribution:
​

​
​
Honourable mentions go to the contributions of:
​Raine Toivonen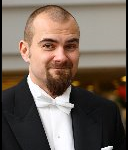 ​
Raine Toivonen is a postdoctoral fellow at the University of Turku where he studies the autoimmune diabetes and how dietary factors affect the development of the disease. Raine Toivonen planned to enter the slide competition already last year, but never got to it. This year he was eager, and browsed the SSI webpage for information already before the announcement.
 – I really enjoy drawing schematic figures, and this competition is all about drawing, Raine Toivonen says.
Since parts of his research involves studies on how microbial signals activate gut dendritic cells and how these in turn activate T cell responses, the topic of this year suited him well.
When having to choose his favourite T cell, he says that there is a tough call between regulatory T cells and cytotoxic T cells.
– They are both involved in my latest findings, but if I have to choose I´ll go with the cytotoxic T cells.
The cytotoxic T cells are also the topic of the slides that Raine Toivonen prepared for the competition.
Contribution with honourable mentions:

​AND contribution of:
​Jose Pedro Lopes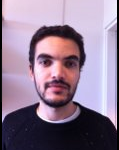 ​
Pedro Lopes is a PhD student at Umeå University where he is doing research on mast cell contribution to antifungal immunity. He is also a person who likes to be challenged.
– There is a relative distance from this year´s theme and my research topic, so it put me far from my comfort zone, but this is something I deeply appreciate, he says.
Pedro Lopes likes the idea of contributing to the creation of a scientific slide bank that every immunologist can use. As his slides denounce, Pedro Lopes has a fascination for regulatory T cells.
– They are really important in the maintenance of the host homeostasis, he concludes.
​Contribution with honourable mentions: